Resources for Friends, Family, Partners of Survivors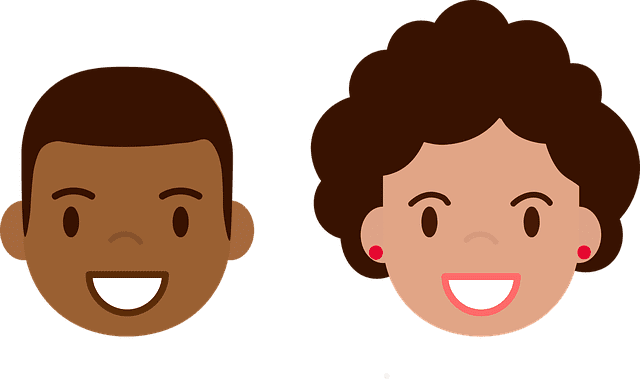 These links are provided for your convenience and information. S.O.A.R. does not endorse, nor are we responsible for, the content of external sites. Please use at your own discretion.
Resource Sharing Project: Recorded webinar: Join Leah Green from the Resource Sharing Project for this interactive webinar to learn more about reaching friends and family of survivors and to practice the skills necessary to support the whole community.
Support for Partners is here to help provide some support for partners of those who have been sexually abused as children, provide resources to develop skills that help partners in their relationships, and provide information about abuse and its effects. The complexities and challenges of relationships are magnified with survivors of sexual abuse. Those who are in a partner-relationship with survivors often need some support and understanding to help them through the recovery process. Our online forum is a place where partners can both get and provide support.

BlueKnot – Resources for Supporters of Survivors If you are supporting a person who has experienced complex trauma, we hope the information and resources for supporters will help you too. Many survivors were harmed in relationships with adults or other children. This can make it hard for them to trust people, to feel and be safe and to seek help. If a survivor has reached out to you, you can play an important role in their healing.
Because complex trauma happens within relationships, healing also happens within relationships. It is important work. It can be confronting, confusing and exhausting. Yet it can also be inspiring and life changing, as we witness healing. And the strength and resilience survivors have. The good news is that people can and do recover from trauma. It doesn't mean that their trauma goes away. Just that it no longer overwhelms them, as often.
For Parents & Friends of Rape & Sexual Abuse Survivors: Pandora's Project
Knowing that someone you care about has been hurt may leave you feeling overwhelmed. Oftentimes both survivors and their supporters struggle with feeling helpless in the aftermath, and it can take some time to learn how to respond. For many survivors, support is a crucial part of the healing process, and receiving compassionate and validating responses from friends and family can make a real difference. You may have difficulty in knowing what to say or do to help your loved one. It's okay to not have all the answers; non-judgmental listening and simply being there can be a wonderful support for the survivor. Let your loved one know that you care, that you don't blame them, and that you believe in them. Unfortunately, there are no quick or easy fixes for healing from sexual violence, so it's important to be patient when the process seems to be taking what some consider to be a long time.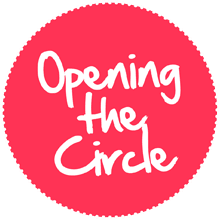 Opening the Circle Survivors of sexual abuse and violence often bring their trauma along with the accompanying feelings of shame, guilt, and self-loathing into their intimate relationships. This can be especially challenging for their partners, who often feel at a loss to know how to support them.
Guidance for Partners of Survivors of Childhood Abuse You may be baffled by some of your partner's reactions to things that seem unimportant to you. Intimacy may have become a problem area in your relationship. Your partner may have started to behave very differently; to cry a lot, to drink a lot, to be terrified or consumed with rage. You may ask, 'Why now? How come something that happened so long ago is now such a big deal?'
When Your Partner was Sexually Abused as a Child (PDF Pamphlet)

Caring for Kids: What Parents Need to Know about Sexual Abuse is a consumer-focused resource kit that contains information and fact sheets for parents, caregivers, and adolescents. The kit provides parents and caregivers with tools to help them support children who have been victims of sexual abuse, information on the importance of talking to children and youth about body safety, and guidance on how to respond when children disclose sexual abuse. Also included is advice on how to cope with the shock of intrafamilial abuse and with the emotional impact of legal involvement in sexual abuse cases.
How to Help Your Male Partner Cope with Childhood Sexual Abuse. You may feel like there's nothing you can do to help your partner address the lasting effects of childhood sexual abuse, but Dr. Howard Fradkin says there's always hope. Discover ways to help your partner cope…and strengthen your relationship along the way.

Living Well If your male partner was sexually assaulted or sexually abused, please know you are not alone. Many partners and loved ones come to this site after discovering that a man in their life has a history of sexual violence. Very often the first person a man tells is his partner or someone else he is very close to. While this is very hard and brave for a man to do, it also calls for a lot of strength from the person he discloses to. It can be hard to know how to respond.

Forums for Partners of Male Sexual Abuse Survivors Join the dialogue that takes place on MaleSurvivor.org forums every day among the family and friends of survivors.
Books
What About Me? is for men who are helping female partners recover from the trauma of childhood sexual abuse. The book is unique because it's the end result of the traumatic and trying times Grant Cameron encountered while helping his wife, Liz, deal with her abusive past. If you are a partner of someone who was abused as a child, you will find this book enlightening. It takes you into the world of a child sexual abuse survivor and explains in laymen's terms how to help, deal and cope with the survivor's anger, grief and pain.
Survivors & Partners: Healing the Relationships of Sexual Abuse Survivors. This book is written for couples (or individuals) who are facing healing the effects of the wounds of childhood sexual abuse on their relationships. It provides both the survivor and the partner an in-depth understanding of the factors affecting each of them and offers a clear guide to working through the necessary steps and issues for healing. A helpful guide for individuals, couples and for therapists facing theses issues. Available as an epub or other digital formats or check your library for a print version.
Government Websites
A Nova Scotia government website which provides information on how to report childhood sexual abuse and provides a link to the Children and Family Services Act.
This Department of Justice site provides information on what is abuse, preventing and responding to child abuse, consequences of child abuse, etc.
World Health Organization. Responding to children and adolescents who have been sexually abused. WHO publishes new guidelines