These links are provided for your convenience and information. S.O.A.R. does not endorse, nor are we responsible for, the content of external sites. Please use at your own discretion.
For All Survivors:
A handout to help you "Drop Anchor" to help sustain you through challenging situations, thoughts and feelings: Dropping anchor handout
The Pandora's Aquarium message board and chat room is for survivors of all types of sexual violence. If you are looking for support after rape, child sexual abuse, sexual assault, incest, molestation, or any type of sexual violence, you are in the right place.
Understand and Identify Child Sexual Abuse The Canadian Centre for Child Protection.
When child sexual abuse occurs it may be hard for families and caregivers to understand how it could have taken place without their knowledge. Understanding the scope of child sexual abuse, how it happens, how children disclose, and how to support a child during disclosure is an important part of helping families heal.
Overcoming Sexual Abuse
Overcoming Sexual Abuse began as a mother & daughter team, Christina Enevoldsen & Bethany Ruck, survivors of childhood sexual abuse. When we looked for an online support group, our search turned up two types of groups: The first type was extremely supportive and nurturing, but lacked any belief in or commitment to actually getting better. It was merely a place to share struggles, yet without hope of finding a way out. The second type was very uplifting and encouraging, yet gave the impression that healing was a matter of determination and positive attitude. We knew from our own healing journey that all of those were necessary to heal, but we also knew that without practical answers and tools for recovery there would be no permanent improvement. Since we didn't find what we were looking for, we started our own group and Overcoming Sexual Abuse was born.
Child Abuse Effects by Darlene Barriere, violence and abuse prevention educator. Author of From Victim to Victory, a memoir.
Vital Cycles is a fabulous resource for forming groups for trauma recovery. The purpose of Vital Cycles is to empower those who seek joy in living while healing the emotional impact of trauma. Vital Cycles offers a healing process which allows you to foster your own spirituality or other belief systems. Download their complete "Healing Toolkit" here: Healing-Toolkit-Vital-Cycles.
Surviving Spirit: To promote Hope, Healing and Help for those impacted by trauma, abuse or mental health concerns through the use of the creative arts, a speakers' bureau, newsletter, website, brochure, retail gallery, coffeehouse, media center and more.
SURVIVOR TO THRIVER: Manual and workbook for adult survivors of child abuse who want to move-on with life. © 2007 THE MORRIS CENTER
Downloadable PDF
Together We Heal
Together We Heal is for those who have suffered the trauma of childhood sexual abuse. It exists to give aid and counseling to those in need, educate any who seek information on how to best protect our children and to expose the predators and their methods. Together we can do all of these things and begin the process of healing.
Survivor Theatre Project's mission is to empower survivors with the tools to break silence and end sexual violence through empowerment, social justice, creativity, and public performance. We are a performance company committed to survivor leadership in the movement to end sexual violence. We believe that art is a powerful tool for individual and collective transformation.
Resources and Support for Transgender Survivors
This link aims to provide a comprehensive array of contacts, support resources, and recommended materials which members of the transgender community and their allies may find helpful. Some of the links are specific to the USA.
Trans Lifeline Run by and for trans people. 1-877-330-6366
Women
Chrysalis House is a non-profit grassroots organization that provides shelter, support, counselling, advocacy, and outreach for abused women and their children. Services are available for women who have been psychologically, emotionally, physically, and/or sexually abused.
---
211 Men's Helpline (Nova Scotia)

We know that life can be tough. It's okay for men to reach out and ask for help. Someone is always ready to listen. It's confidential. It's free. It can help.
Men's Helpline is for adult men who have concerns about their well-being, safety, safety of others and/or who may be experiencing a crisis. This free, confidential service will be offered 24 hours a day, 7 days a week. By calling 211, men can access a variety of supports and services that are specific to their needs, including information, navigation, referrals, and brief intervention counselling.
---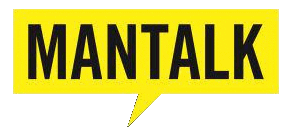 Free Support Group in Halifax:
ManTalk is a professionally supported, educational and emotionally supportive group for adult male victims of sexual abuse. It was started by Robert Wright as a service offered through his private practice initially as a professionally led group. Now the original men of ManTalk have begun to take on some leadership of the group and Robert's role is shifting from one of leadership to that of support.
---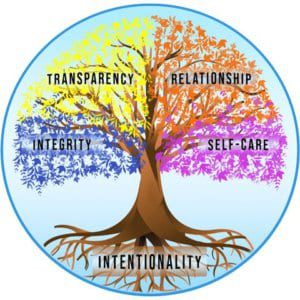 Men Healing It was not our fault. We're not alone. Healing is possible. Men Healing is a non-profit organization dedicated to providing healing resources for men age 18 and older who have experienced sexual trauma during childhood or as adults.
See also their YouTube channel with stories of survivors' healing: https://www.youtube.com/channel/UCq-5kpq1yIi-LDSJmhyqG4A
---

https://www.1in6.org: 1in6 offers education and training in local communities to raise public awareness and to help therapists and other professionals give the best possible services to men dealing with the effects of unwanted or abusive boyhood sexual experiences. Researchers estimate that 1 in 6 men have had unwanted or abusive sexual experiences before age 18. Whatever your situation, our first and most important piece of advice: Find your own pace. We've got the information and resources. You're in the driver's seat. Many male survivors have shared their stories here: The Bristlecone Project.
---

committed to preventing, healing, and eliminating all forms of sexual victimization of boys and men through support, treatment, research, education, advocacy, and activism. There are many online support discussion groups available for male survivors.

Living Well If you are a man who has been sexually abusedin childhood or assaulted as an adult, know that information and support to live well is available here. We understand that men and their supporters can face some unique pressures and challenges.
---
Sexual Abuse of Boys – Resources on Jim Hopper's website This section of Jim Hopper's site is for men who've had unwanted or abusive sexual experiences as boys and for those who care about them. This is an area he has studied for more than 25 years. Lots of great resources.
---
Healing Our Wound [Facebook Group] Healing Our Wounds is designed to assist survivors in reclaiming their power by releasing unwanted energy and beliefs associated with the experience of child sexual abuse, and regaining hope, self-worth and self- esteem.
---
Male Survivors of Sexual Abuse and Assault: Their Experiences. Susan McDonald and Adamira Tijerino (Canadian Department of Justice document, 2013)
https://www.justice.gc.ca/eng/rp-pr/cj-jp/victim/rr13_8/rr13_8.pdf
---
When Males Have Been Sexually Abused as Children: A Guide for Men
National Clearinghouse on Family Violence (2008) (PDF Pamphlet)
http://publications.gc.ca/collections/collection_2008/phac-aspc/HP20-6-8-2007E.pdf
---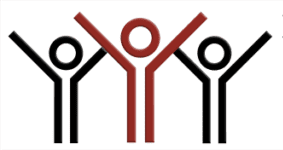 The British Columbia Society for Male Survivors of Sexual Abuse (BCSMSSA) is a non-profit society established to provide therapeutic services for males who have been sexually abused at some time in their lives.
---
Books for men:
Wilken, Tom (2008) Rebuilding Your House of Self-Respect : Men Recovering in Group from Childhood Sexual Abuse. 2nd. Ed. Workbook also available. Excellent resource. Very practical. Looks at Stages of Men Healing from Sexual Abuse
Make sure you get the second edition.
The book and the accompanying workbook are now available as electronic downloads in ePub format. This format can be viewed in Kobo or similar eReader, or download an ePub reader from the web.
Fradkin, Michael (2012) Joining Forces: Empowering Male Survivors to Thrive [Hardcover]
An inspirational new book written to empower male survivors of sexual victimization to develop skills they can use to overcome the effects of trauma and learn to thrive in their lives. Male survivors often struggle to feel any sense of hope for the future, so this book is designed to inspire survivors and their allies with easily learned skills developed over the course of the author's 30-year career, and the real-life experiences of male survivors who have learned to thrive. Each chapter invites survivors to dare to dream that they can take another step in their healing process through leaving their isolation behind, challenging their dysfunctional beliefs and replacing them with healthier functional messages, practicing healing exercises, reading about the struggles and successes of men just like themselves, and learning how to build hope through the use of affirmations.
This book is unique in that it is based on the experiences of over 750 male survivors who have participated in MaleSurvivor Weekends of Recovery. The tools taught during those weekends, plus many more developed through the clinical experiences of the author, are presented so that each survivor reading the book has an opportunity to use the skills as he faces the challenges of his recovery. Survivors and their allies learn they are not alone in their struggles. Including the writings of male survivors and their partners will help to end their isolation and help them know others have walked in their path, become stronger, and found a sense of freedom. They will read about how these men and their allies have learned to make healthier choices that have enhanced their relationships, their emotional functioning, their job performance, and their lives.
Lew, Mike & Hoffman, Richard (2000) Leaping Upon the Mountains: Men Proclaiming Victory Over Sexual Child Abuse. Berkley, CA: North Atlantic Books
Leaping upon the Mountains, Mike Lew's long-awaited second book focuses on the reality of recovery. Its information comes directly from the experts – male survivors who have engaged in a visible process of change – courageously, persistently, and triumphantly. Presenting the first real investigation of what male survivors themselves identify as most important during various stages of their recovery, Leaping upon the Mountains contains powerfully moving contributions from hundreds of men of all ages and backgrounds throughout the United States and 45 other countries.
Lew, Mike (2004) Victims No Longer (2nd. Ed): The Classic Guide for Men Recovering from Sexual Child Abuse. Make sure you get the second edition.
"Victims No Longer still stands as the most important resource for men healing from past sexual abuse. Comprehensive, compassionate, and clear, it offers hope and direction for men reclaiming personal power and creating healthy relationships." -Wendy Maltz, M.S.W., author of The Sexual Healing Journey
For more on Mike Lew see http://www.nextstepcounseling.org/
Tobin, Rod. (1999) Alone and forgotten: The sexually abused man. Creative Bound, Carp. ON, Canada.
NOTE: From the Publisher: In 1992, therapist Rod Tobin began working with male survivors of sexual abuse. Half of the men treated came from the general public; the other half had suffered abuse at boy's training schools. In "Alone and Forgotten", he examines the major symptoms of sexually abused men, and explains how society's perceptions and the survivor's healing process differ from that of their female counterparts. This book offers a positive process of healing for male survivors of sexual abuse.
Gartner, R. B. (2005) Beyond Betrayal: Taking charge of your life after boyhood sexual abuse. John Wiley and Sons, Hoboken, NJ.
NOTE: This book covers both male and female abuse of boys and young men, by family members, clergy, teachers, babysitters, and health professionals. In this powerful book, Dr. Gartner allows his patients to speak for themselves. Dr Gartner's patients share their stories to illustrate the effects of abuse and the process of healing.
Hunter, Mic. (1989) Abused boys: The neglected victims of sexual abuse. Lexington Books, NY, NY.
NOTE: From the publisher: "A long overdue book by a psychologist who has extensive clinical experience treating male victims of child sexual abuse, it explodes the myth that sexual abuse of male children is rare, or that the consequences are less serious than for girls. Hunter examines the physical and emotional impact of abuse on its victims and the factors affecting recovery. With personal case histories of victims and their families, this is a powerfully written and meticulously researched book that is a landmark in the field of child sexual abuse literature."
Angelica, Jade Christine. (2002). We are not alone: A teenage boy's personal account of child sexual abuse from disclosure through prosecution and treatment.  Haworth Maltreatment and Trauma Press, NY. NY.
NOTE: A workbook for the stages of disclosure and healing.
Youth
http://www.thereddoor.ca  The Red Door – Youth Health & Support Centre – Kentville, Nova Scotia is a non-judgemental, community-based, non-profit organization, providing confidential sexual health services, health education, and health promotion to youth 13-30 years of age.
---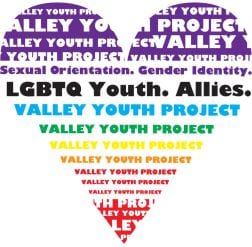 https://valleyyouthproject.wordpress.com/ Valley Youth Project for LGBTQ Youth
The Valley Youth Project is open to all youth, 25 and under, who identify as lesbian, gay, bisexual, asexual, transsexual, transgender, intersex, two-spirit, queer, or questioning, as well as to straight and cisgender allies.
Come to one of the Drop-Ins.
We provide free transportation to our youth events for anyone from Kings, Hants, or Annapolis County. We also provide workshops for youth and adults.