Peer Support Training – Adult Survivors of Childhood Sexual Abuse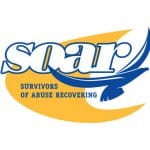 S.O.A.R. is a community-based, volunteer, charitable organization that offers peer and group support services to adult survivors of childhood sexual abuse and provides public education to the community.
Would you like to help?  In January, 2023 S.O.A.R. is offering a free 16-session peer supporter training for adult survivors of childhood sexual abuse in Nova Scotia who have progressed sufficiently in their recovery that they feel ready to assist others in healing.
Training will be held on alternate Saturdays.
Volunteer Peer Supporters are asked to commit to at least two years following the end of training. Trainees must attend all 16 sessions to receive a certificate of completion.
Click here to register or contact us for more info.